FATMAN FRAME
For managing your
valuable assets
Frame – Innovative application for managing your valuable assets
Optimize your property and asset management for greater insight, control, and efficiency. Frame is a browser-based application that is used by 23% of Finland's top-30 property owners (excluding state and municipalities) and 30% of the top-30 tenants. During the past couple of years, usage of Frame has expanded significantly in other European countries with large clients e.g. in Sweden, Norway, and Germany.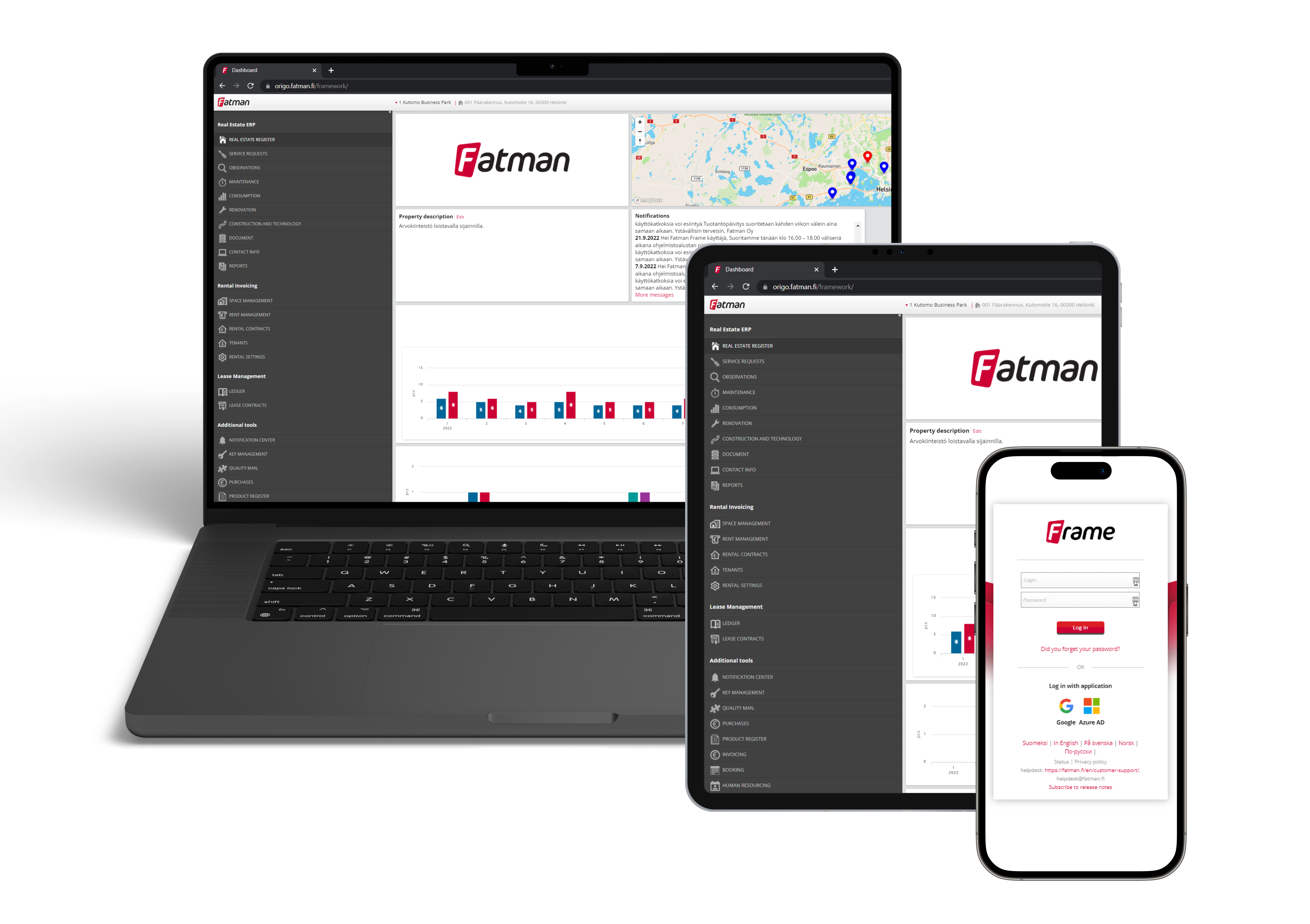 Frame Maintenance Resource Planning
Flexible and comprehensive application for managing all aspects of your maintenance operation.
All standard features of traditional CMMS software + high value-added additional services such as IoT data processing, purchase orders, invoicing, inspection forms, and REST APIs based on OpenAPI standard.
Scalable web-based application with no need for separate mobile app installation.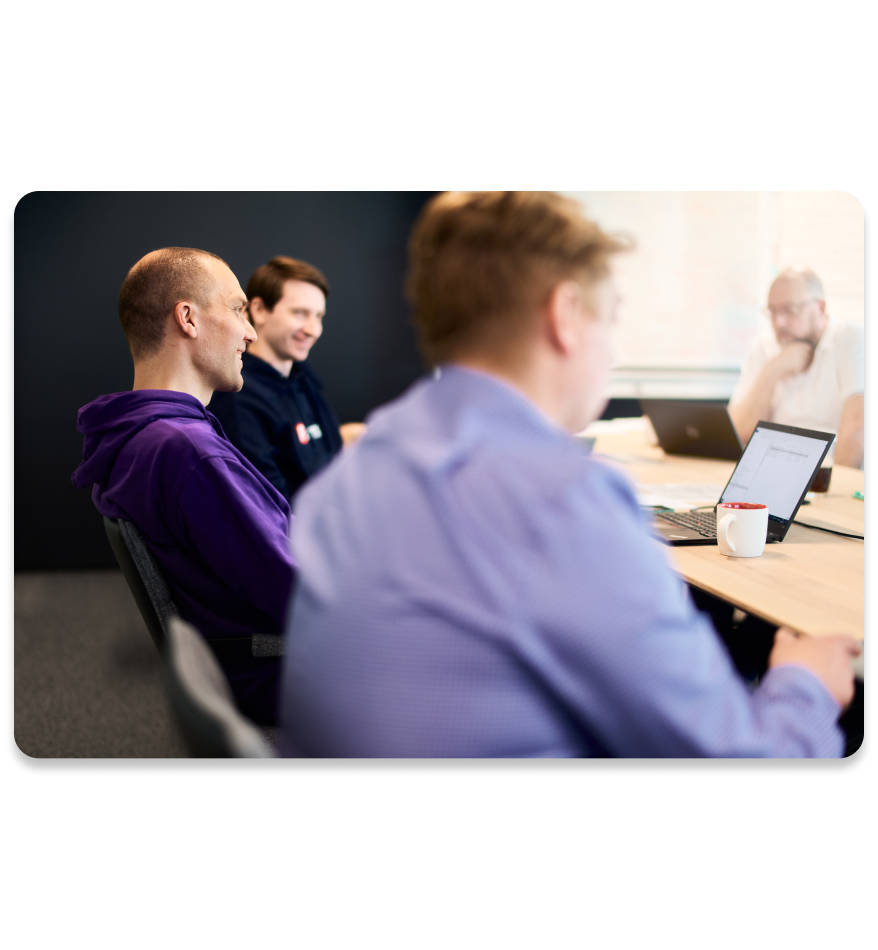 Frame IFRS 16 Lease Management
Lease accounting application for managing lease contracts, related payments, and IFRS 16 reporting.
Does not require expertise in IFRS 16 standard.
Handles all types of changes in lease contracts.
Compatible with all consolidation and bookkeeping systems.

Frame Rental Invoicing
Browser-based contract management application for property owners and managers.
Efficient mass update features for executing index or percentage increases for a large set of rental contracts.
Enables you to generate e-invoicing and direct payment material as well as to print out traditional paper invoices.
Contains tools for ledger monitoring and transferring material to bookkeeping.

Interested?
Please contact us and ask more about Fatman Frame
Fatman provides advanced software solutions for clients
who deal with high volumes
We at Fatman feel that understanding (and sometimes even challenging) our clients' ways of working is critical for a successful onboarding project and high-quality SaaS service. This is why we always do a proper needs analysis and specification work before committing to a client delivery.
Agile software development processes enable us to continuously develop our services while our highly appreciated customer support team makes sure that our service level is always way above industry standards. In 2022 average rating of Helpdesk tickets were 4.3 / 5.
Our mission is to provide technologically advanced software solutions that bring major benefits for clients who deal with high volumes. Our vision is to become a thought leader with no direct competitors. We want to stand out from the crowd with solutions and processes that others try to learn from.
Follow our journey on social media